"Sell My House Fast In Dayton Ohio!"
We Buy Houses Quickly in Dayton Ohio, at ANY price and no matter the condition, for a fair cash price. Check out how our process works. We are ready to make you an all-cash offer for your house TODAY!
(Find out More Below)
"HELP! I need to sell my house quickly" ... If you truly are interested in selling your house hassle free... we're ready to give you a Fair, All-Cash, offer because we are not like the other companies that buy houses we are serious, direct, house buyers with all cash.
Your property in Dayton Ohio does not have to be a cause of frustration in your life. No matter the condition of your house, we want to buy it. Get an easy house sell in Dayton. We promise to treat you fair through the entire process.
Cash Homes Buyer is about more than just turning a quick profit. We are home investors in Dayton Ohio who actually care about you and your situation. We are here to help get good people out of bad situations.
So, if that sounds like you, we can give you a fair offer and you can get cash for your house ...
Get your fair offer now - fill out the form above, or call us at 937.503.7007937.503.7007
We buy houses, as-is, directly from you. We're not a listing service. We're not agents. if you're looking for a company who buys houses quickly, we are your solution. Start the process NOW! Call us at 937.503.7007937.503.7007 or fill out the form above.
Do You Have One Of These House Problems?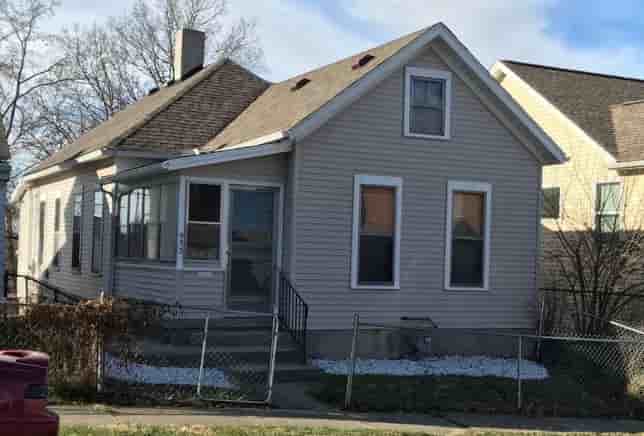 I HAVE TO SELL MY HOUSE FAST!
Inherited a house?
Need to Stop Foreclosure?
Going through a Divorce?
House Payments Behind?
Need to Relocate?
Have a Vacant House?
Facing Major Repairs?
Tired of being a Landlord?
If you have a house that is causing you sleepless nights, then we would like to help you by taking away that stress. We can give you an all cash, fair offer to purchase your property. Knowing the house can be sold could stop some of the stress in your life. Of course, you would be under no obligation to say yes to our offer. We make selling your Dayton home seamless.
We pay cash and buy your house so you can choose the closing date. No waiting, wondering, or worrying about when the closing will finally take place. No waiting for a bank to approve a loan or to release funds. Sell your home now!
Imagine walking out of closing next week, with cash in your pocket. How will that make you feel?
Like doing your happy dance? 😊
How To Sell My House NOW in Dayton Ohio - KEEP READING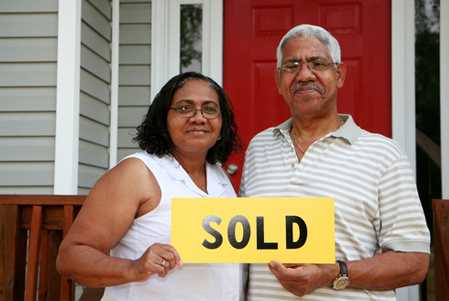 Even if an agent can't sell your house, we can help. (Sometimes selling a house through a real estate agent is not for everyone)
How will it impact your life if an agent just can't sell your house for 6 months, 9 months, or even a year?
If your home looks perfect, like it could be on HGTV, then an agent will have a better chance of selling your home in less than 3 months. But if your house needs some repairs, updating, or painting, then it will take time and money to get your house ready. If not, typical home buyers can be scared off by the imperfection.
And what if you need to sell your house This Week or Next Week? Agents will tell you that this is impossible. And for agents it is impossible... but not for us.
Frankly, the typical agent just does not know how to sell a home quickly. But, fortunately for you, we do!
We Are A Real Estate Company That Understands You
We have taken out the headaches. We have removed having to deal with real estate agents, bankers, and contractors. You won't need them when you sell your house to us.
We have also taken away the hassles of, waiting for financial approval, phone tag about a piece of paperwork that someone requires at the last minute, all of the normal headaches of selling a house.
Most residential home buyers, and agents, will ask you to do more repairs, fixes, painting, or remodeling. We never do that. We buy property in "As-Is" condition. We make our offers very simple and easy. Cash for your house!
We don't play games. When you accept our fair written offer to buy your house, we can close as soon as you want.
Our goal is to take away your headache of a house and make selling your property as easy as possible. Our team is ready to take care of all the details. Are you ready to enjoy your stress-free life?
What Do You Have To Lose?
Get Started Now...
We buy as-is Ohio houses in ANY CONDITION (specifically Dayton and all surrounding areas). There are no commissions or fees and no obligation whatsoever. Start below by giving us a bit of information about your property or call 937.503.7007937.503.7007...
Or Just Dial 937.503.7007
Have you found yourself in a tough spot? We buy houses quickly from people who are behind on payments, inherited a house, need to relocate, are facing foreclosure, and many other reasons.
Yes, we buy houses in Dayton Ohio for a fair price. We understand that you may have run into some tough struggles and need to sell a house fast. We try our best to give people a fair offer for their property.
We Buy Houses In Dayton
No matter the condition of your house; no matter what your situation is...
We are Home Investors in Dayton Ohio. If you have a property that has become a hassle to own, then let us give you a fair, all-cash offer to buy it. You can bypass the long waiting time that comes with listing it with a real estate sales agent. And we buy houses "As-Is" so you won't have to do any repairs, or even clean! You can talk to us directly by calling 937.503.7007937.503.7007
Our main goal is to make your life easier.
We buy houses in Ohio specifically Dayton and all of the surrounding areas, but we have purchased property all over the US. So, if you need to sell your house fast in Ohio, connect with us... we would love to make you a fair, no-obligation, no-hassle, cash offer. Take it or leave it, you've got nothing to lose 😄
We Are A Trusted, Family-Owned Company